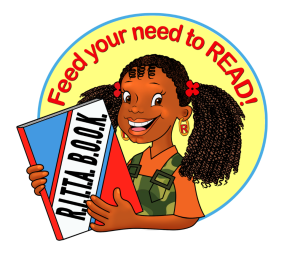 As a Character, RITTA BOOK is an icon for literacy and learning!!!
RITTA BOOK is the fun loving faithful friend of library media centers of urban communities and beyond.
RITTA BOOK IS MY NAME
AND READING IS MY CLAIM OF FAME
READING IS WHAT I LOVE TO DO
FROM THE RISING OF THE SUN… UNTIL THE DAY IS THROUGH
AND I WOULD LIKE YOU… TO LOVE LEARNING TOO
CAUSE KIDS THAT READ WILL SUCCEED IS TRUE!!!